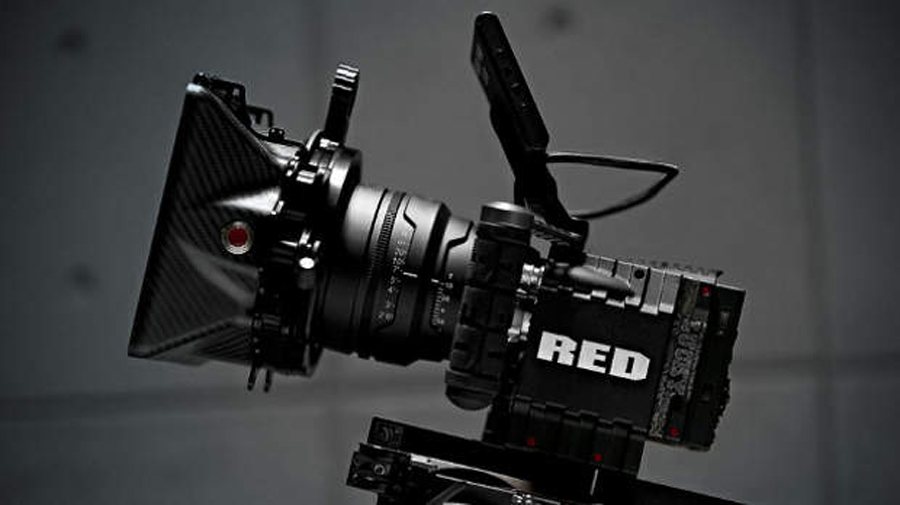 Christmas came early the day Caleb Crossen, our Director of Photography, got his hands on our Red camera.  What's so great about the Red?  I'll give you the technical jargon first…
A DSLR Camera, which is a perfectly respectable piece of equipment in the media production world, shoots high resolution in a compressed format.  So, it's perfect for something that you would view at say, 1080p.  Let's say you want to take in a larger image (think, more pixels) so that you can enhance it in greater detail, depth, color, etc.  If you want to be able to do that, which is what produces that "cinematic" feeling, then you have to shoot in a larger format.
The Red captures images with 4K footage that will change the way you look at motion.  Regardless of the project, using clean, clear REDCODE Raw files offers editors in post production as well as cinematographers on set, the most freedom and control possible.  This freedom and control is what brings the imagery to life.  Having more pixels to manipulate and enhance is what transports us from our seats into the movie screen.
Cinematographers used to shoot movies on 35mm film – that's right, ACTUAL film – and some still do.  Directors like Steven Spielberg can and will continue to use 35mm film but the Red gives us a final product that is as close to 35 mm as possible, in digital form.  The Red camera line was used by cinematographers for films like Oz the Great and Powerful, The Hobbit, Flight, The Amazing Spiderman, and The Lovely Bones, just to name a few.  Make no mistake, we are not comparing ourselves to the great cinematographers in Hollywood, but you can… if you want to.
Here at Think, we use 2 of the 3 Red line cameras – the Scarlet and the Epic and we have several DSLR cameras in our arsenal.  Caleb chooses which camera he will use based on the job.  "If we have a story to tell and the need to create an environment that convinces audiences that they are actually there with us, then I use a Red camera.  It gets me as close as possible to what I envision in my head," he says.  However, if the job will produce hours and hours of footage in this HUGE 4K format, then Caleb opts for one of our DSLR cameras… because he happens to like our editors (and fears their wrath).
FUN FACT: The Red Camera line was created by Jim Jannard, owner and founder of sportswear and sunglass icon, Oakley.