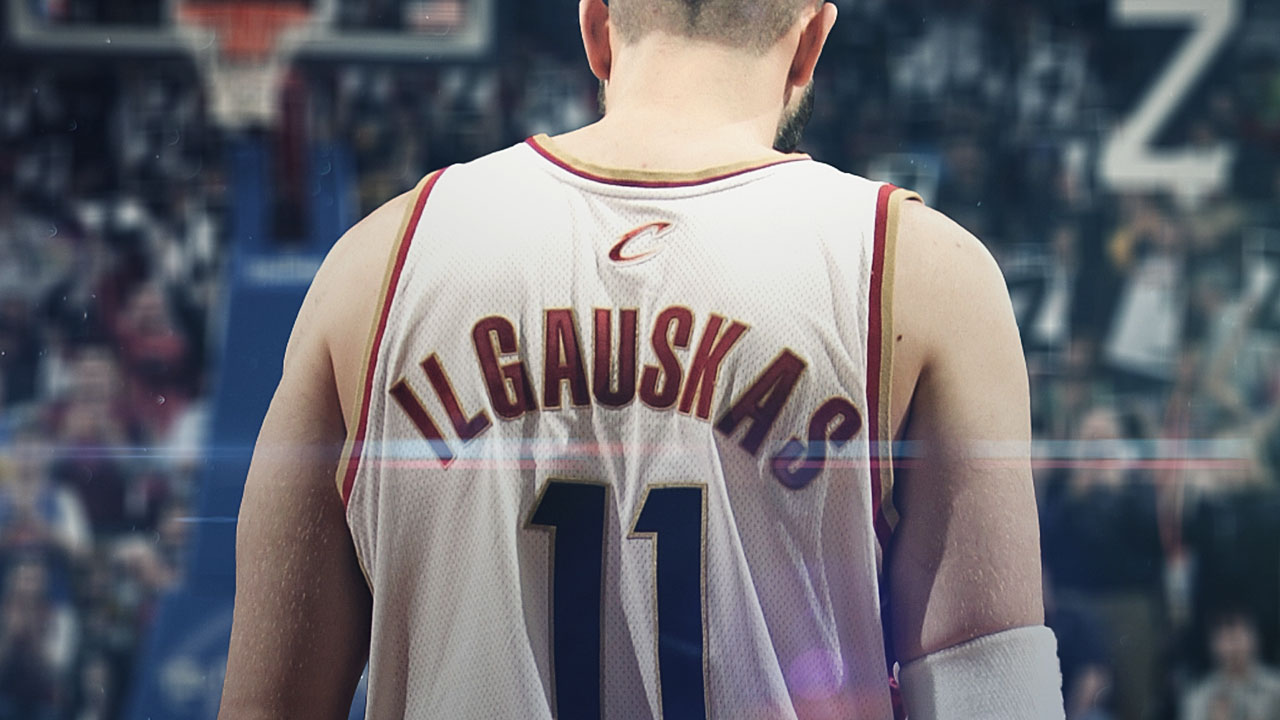 For the past 5 years, we've had the good fortune to be partners with The Cleveland Cavaliers and QTV. Out of this partnership come the game opening videos that get fans on their feet when the lights dim and the music starts to pump.  It's a part of the fan experience that Cavs fans have come to expect.  Whether it features amazing lighting displays of downtown Cleveland, larger than life players taking over the city or the heart pounding sounds of Machine Gun Kelly, Cavs fans challenge us for new, enthusiasm infused content every year.
When the Cavs decided to retire Zydrunas Ilgauskas' #11 jersey, it only made sense to make a new opener and a half time tribute piece to accompany it.  We knew the video would include game highlights and historic images of Z and his teammates over the years, but the Cavs had even bigger plans.  We partnered with Quince Imaging who would later take our video and add the 3D mapping and court projection that would offer a fan experience unlike anything they'd ever seen before.
Because of the fondness that Cleveland has for Ilgauskas and his loyal years as a Cavalier, we knew these videos would draw some attention… and that's okay, we like attention.  What we didn't know was that we would later get over 1 MILLON views of these videos in 24 hours.  The video has been featured on ESPN Around the Horn, The Today Show, Deadspin, Reddit, Scene Magazine, Yahoo Sports, SportsGrid, Bleacher Report, NBC Sports, CBS Sports, All Ball, and the list goes on and on.
We consider it the highest honor when our work draws this kind of attention to our clients. But the bigger picture, is that this is just another example of how the right partnerships and collaborations can make greatness! Over the past 10 years, we have come to cherish the loyalty of our clients and the relationships we have built with all of you.  Here's to many additional years of building the kind of partnerships that make big things happen.