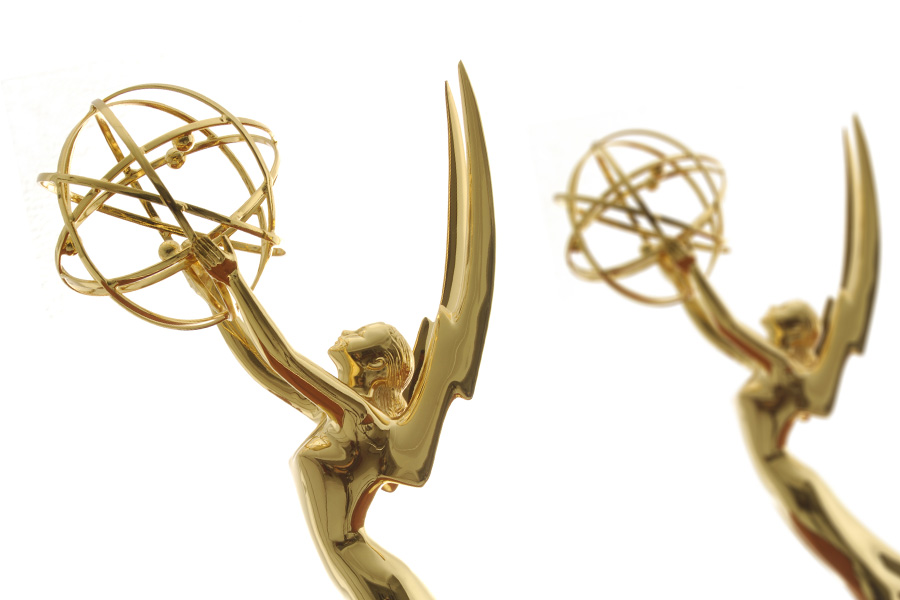 It was a clean sweep.
We put on our Sunday best and arrived in style for the 45th Annual Emmy Awards held Saturday, June 7th at the Cleveland Convention Center.  The event, hosted by Mike Polk, Jr. celebrated and honored the best of the best in broadcast and we were nominated in 4 categories.  

2014 was the first year we partnered with The Ohio State University for Men's/Women's Basketball and Men's Hockey. All 3 videos were a hit with Buckeye fans (and several die hards in our office).  We were elated to learn that we were nominated for our Ohio State Men's Basketball Game Open and our Ohio State Men's Hockey Game Open.  On Saturday night we walked away with Emmys for Promotion – Program Single Spot/Campaign for Ohio State Athletics. In addition, Ryan Hardy won individual Emmys for Craft: Director/Editor/Post Production for OSU Hockey and Craft: Editor Short Form for OSU Men's Basketball.  

For the 5th year in a row, we had the great fortune to work along side the Cleveland Cavaliers and QTV to produce the 2013/14 Game Opening Video.  With the help of city officials and various building owners, we lit up downtown Cleveland streets, buildings, and bridges.  Then, we hit the set with our beloved Cavaliers, set the whole thing to music, and coordinated it with the lights inside Quicken Loans Arena on game night.  It's really an experience and we had a blast producing it.  We had some tough competition in this category, but in the end, we brought home 3 more Emmy's for this video as well.  We were honored to share this win with the Cleveland Cavaliers and QTV — we make a great team!

It was a big night for us, to say the least. What's always interesting to me is how this honor never becomes commonplace to our team, winning is never assumed or even the end goal, and it does not mean that we will stop trying to be the best at what we do… for all of you.  Thank you for allowing us to tell entertaining and compelling stories for the past 10 years. Now… back to work.