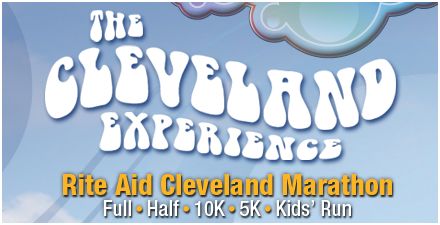 The 2015 Rite Aid Cleveland Marathon
Think Media Studios has signed on for another year of sponsorship with the Rite Aid Cleveland Marathon. Celebrating 38 years of success, the Rite Aid Cleveland Marathon brings over 20,000 runners and 30,000 volunteers and spectators to Cleveland each year and is responsible for bringing over $18 million dollars of revenue to the city over the course of 3 days.   Why do we support this event?  It's a no-brainer for us. As sponsors of this event, our return on investment is excellent and it puts us in front of 50,000 people from all over the world.  We are proud to get behind this organization that also benefits over 35 deserving, Cleveland based charities.
As part of our sponsorship of the 2014 Rite Aid Cleveland Marathon, we created some content for use in their marketing campaigns.  We had no idea how much fun we were going to have.  We met some incredible characters who shared their heartwarming tales of perseverance, motivation, and healing.  Characters like Jim Mackert who at 78 years old has run every single Cleveland Marathon to date.  Or Stephanie Lesco, a busy mother of 4 and official blogger for the marathon.  Or David and Zack Metzger, a father/son duo who ran the race as part of the Prayers From Maria, Sunflower Striders in memory of their son/brother who passed away from brain cancer.  You don't have to be a running enthusiast to appreciate these videos.  Click on their names to see their stories.
The Rite Aid Cleveland Marathon is a great place to invest your sponsorship dollars.  This event brings visitors, attention, and revenue to Cleveland AND benefits local charities. It's one stop shopping! Visit their website for more information on sponsorship opportunities at www.clevelandmarathon.com.