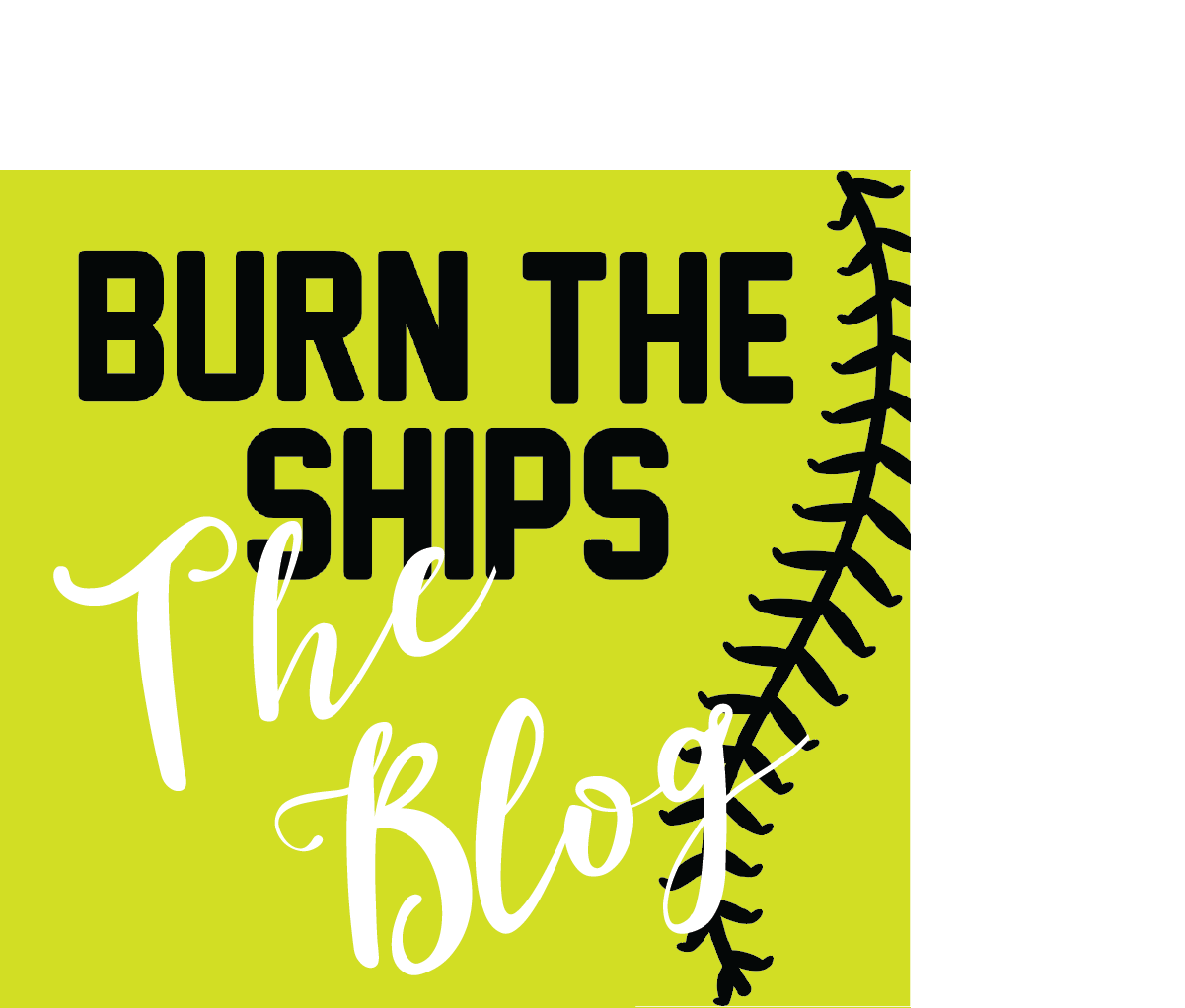 Hello, and welcome to the Burn the Ships blog!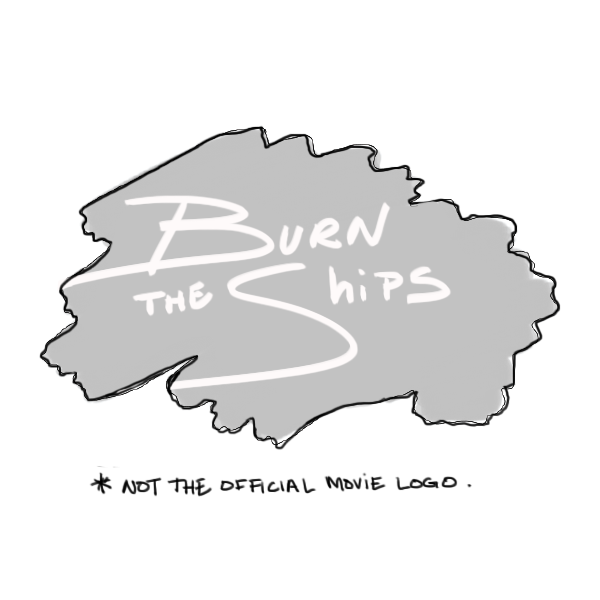 I'm Danielle, and this is my co-director Julia.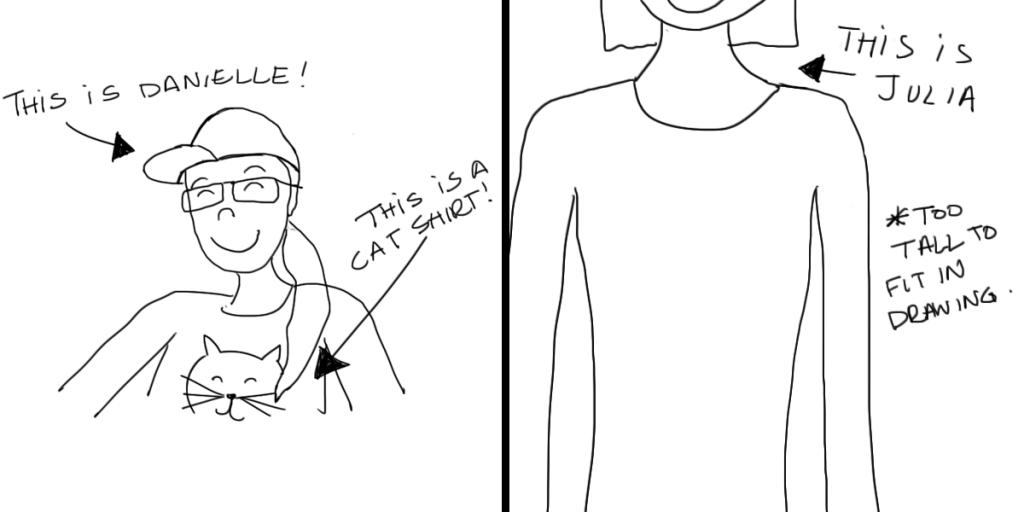 In the fall of 2014, Think Media Studios was approached with the idea of making a documentary about the Akron Racers and the NPF, the women's professional fastpitch softball league.
Didn't know there was women's pro fastpitch in this country? Neither did we, and that's why we wanted to make this movie. But before we get too far, let me tell you a little bit about us.
Danielle's Story:
Somewhere in a Tupperware(R) bin beside a petrified hot dog that was created in an attempt to feed my sick mother (note to all the five-year-olds reading this: 10 minutes is far too long to cook a hot dog in a microwave), lives a hot air balloon made of construction paper that reads, "When I grow up I want to make movies."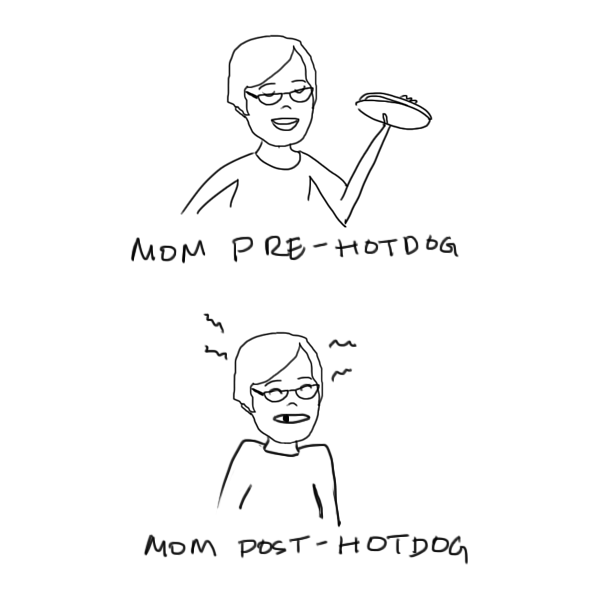 Staunchly dedicated to standing by all decisions I made at the age of nine, I felt it important to pursue this dream until it became a reality. I went to college for digital media production (RIP, Art Institute of Pittsburgh) and $3M later (tuition estimated based on emotional stress), I graduated a budding film and video editor.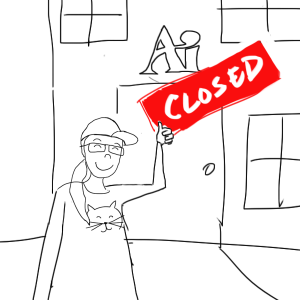 A year and a half later, I found myself begging for a job at Think Media Studios with a bunch of people who were far better at what they did than I. Ever the motivated youth, I studied their skills and talents and spent many a late night practicing my craft, desperate to make my former self proud. Now, here we are, almost eight years later and I'm knee-deep in editorial of my feature film directorial debut, Burn the Ships.
Julia's Story:
Having not consulted Julia on her background for this blog, I will now take the liberty of fabricating her past.
Julia was essentially raised on a pirate ship, her father a lowly deckhand, her mother the daughter of royalty (why her rich mother was on a pirate ship is a sensitive subject, so please do not ask.) One day, the ship's lookout spotted something suspicious from his crow's nest. It was an object the size of an oblong volleyball. He shouted to the crew below him until the mysterious item was retrieved from the waters. Scooping it on board, the men realized that it was not the misshapen tool of family cookout fun, but rather an egg. The egg eventually hatched and a young Julia was welcomed to the world. Nobody wanting the responsibility of raising a human reptile, Julia was tragically neglected in her first days on earth until the deckhand and the rich maiden came together to feed and clothe her for decades to follow. Twenty-something years later, Julia fell overboard in the ocean and somehow washed up on the shores of Lake Erie where she was discovered by Think Media's fearless leader, Brian Glazen. Brian offered Julia employment, and she's been with us ever since, flawlessly producing and directing everything from broadcast commercial spots to this film.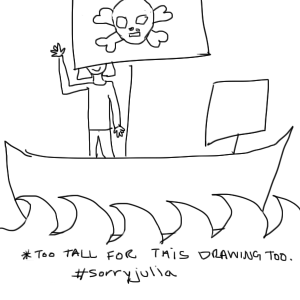 Note: Any similarities between Julia's past and Pirates of the Caribbean/Jurassic Park are strictly coincidental.
Other Note: Julia wishes to inform you that this is not very accurate, but is mildly offensive.
Now that you know a little bit about us, stay tuned to learn about this film and our adventures making it!