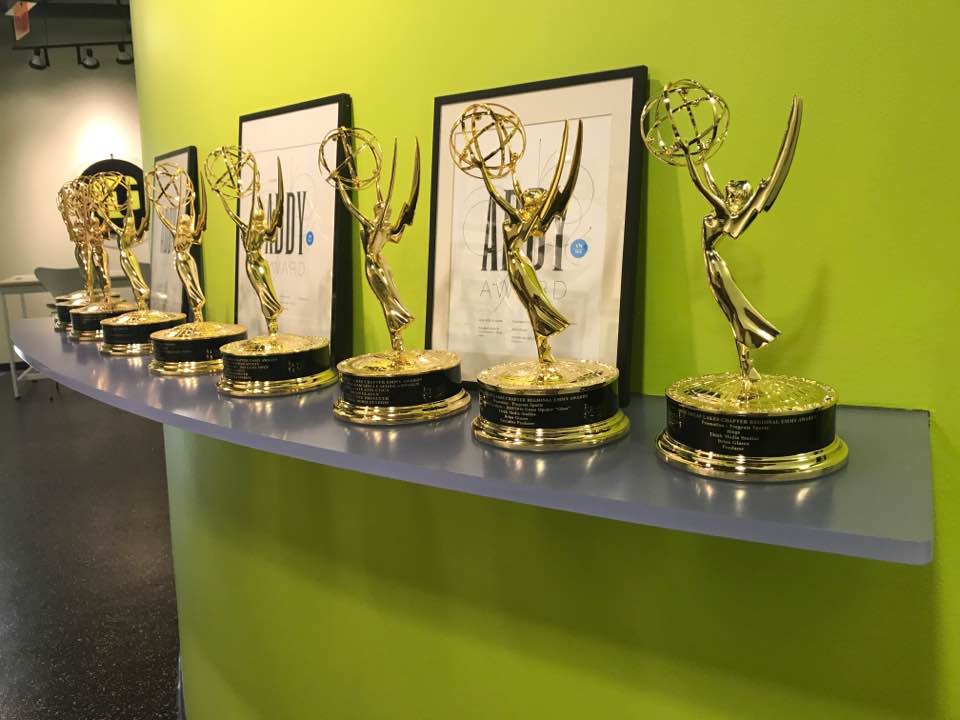 The Think Media Studios team attended the 48th Annual Emmy Awards gala this past Saturday night held at the Hilton in downtown Cleveland.  It was a night full of anticipation waiting to see if our work would stand out among the best the television of our region.
We are proud to announce that we brought home another coveted golden statue for our work on the video that preceded the NBA Ring Ceremony for our beloved Cleveland Cavaliers. "Rings" showcases the emotional journey of the 2016 NBA Finals as it was seen and felt by fans and the city of Cleveland.
With the tune of "We are the Champions" by Queen playing in the background, this video incorporated the emotions of fans as they watched the series unfold and the historic plays that enabled the Cavs to come back from the 3-1 deficit.  A lot of hard work went into this video, and we enjoyed creating a piece that means so much to our favorite city.
http://https://vimeo.com/188673067
Congratulations to the team at QTV and the Cleveland Cavaliers including Tracy Marek and AJ Johnson, as well as our very own, Brian Glazen, Executive Producer, Ryan Girard, Director, Thom Schwartzhoff, Editor, Caleb Crossen, Director of Photography and Chris Wiegand, Editor for their Emmy win on this video.
We are so proud of the work we produce and enjoy every moment of the creation process. If it were not for our clients and audience members, these accolades would not be quite as special. Thank you to all of you who watch and support our work.