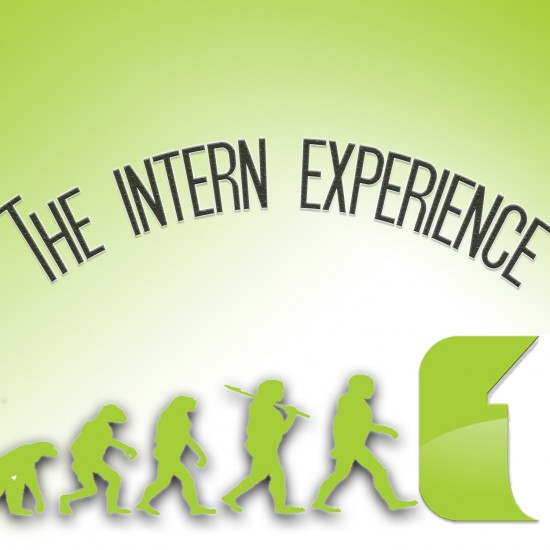 A Collaboration Between Artists – The Intern Experience
The most remarkable part of the fan experience when attending a Cleveland Cavaliers game are watching the opening videos. Out of the many opening videos produced by Think Media Studios, one specifically stands out featuring Cleveland rapper, Machine Gun Kelley (MGK).
The crew at Think Media Studios and MGK enjoyed the creative process together creating the opening video for the Cavaliers to maintain the reputation of our city. From there, MGK asked that we produce a music video for his single "Alpha Omega", which is featured on his 2015 General Admission album.
"Alpha Omega", the first collaboration between Think Media and MGK, was filmed over a progression of two days. The video then racked up over two million views on YouTube when it went live. Prior to production, MGK envisioned focused lighting, with a dark and mysterious tone. His vision would come to fruition in the final video.
MGK reached out to Think Media for a second time to shoot another music video for "Let You Go", a track on his newly released album Bloom. Prior to production, MGK met with employees of Think Media to discuss his ideas of an old-school look. This track is different from his others, combining elements of rock and roll and pop.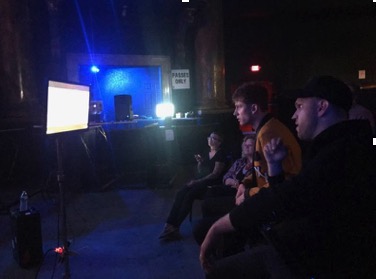 One attribute that has distinguished MGK from other hip-hop artists is that he derives a great deal of his inspiration from 1950's music, as well from other groups such as Nirvana, Blink-182 and Outkast. The Think Media Studios team was confident in their ability to perfectly lay out a vision for the music video as he desired.
The single, "Let You Go" is about a recent breakup MGK experienced. The artist wanted to tell a story with a happier tone, while comprising the idea that breakups could be, in fact, more positive than negative. In comparison to his other music videos, MGK aimed for the setting to take place in the 1950's. Think Media and MGK worked closely, sharing numerous ideas, while developing various rewrites filled with images and videos of bands such as The Beatles and Blink 182. In total, it took about three rewrites to perfectly illustrate what the artist envisioned.
The video was filmed at the Agora Theatre and Ballroom, the ideal set up for what the two wanted: a TV studio from the 50's. Our crew set up the scene and lighting one day before MGK's arrival, keeping in mind they had only one day to shoot. The next day, they successfully shot the video the way MGK had hoped for.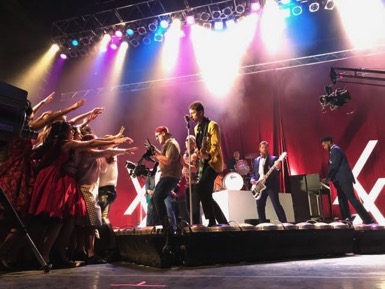 The Think Media team works diligently on behalf of our clients. Here, we make ideas turn into reality.
"We are a dedicated group of filmmakers and storytellers. We are communicators, interpreters and impatient perfectionists."