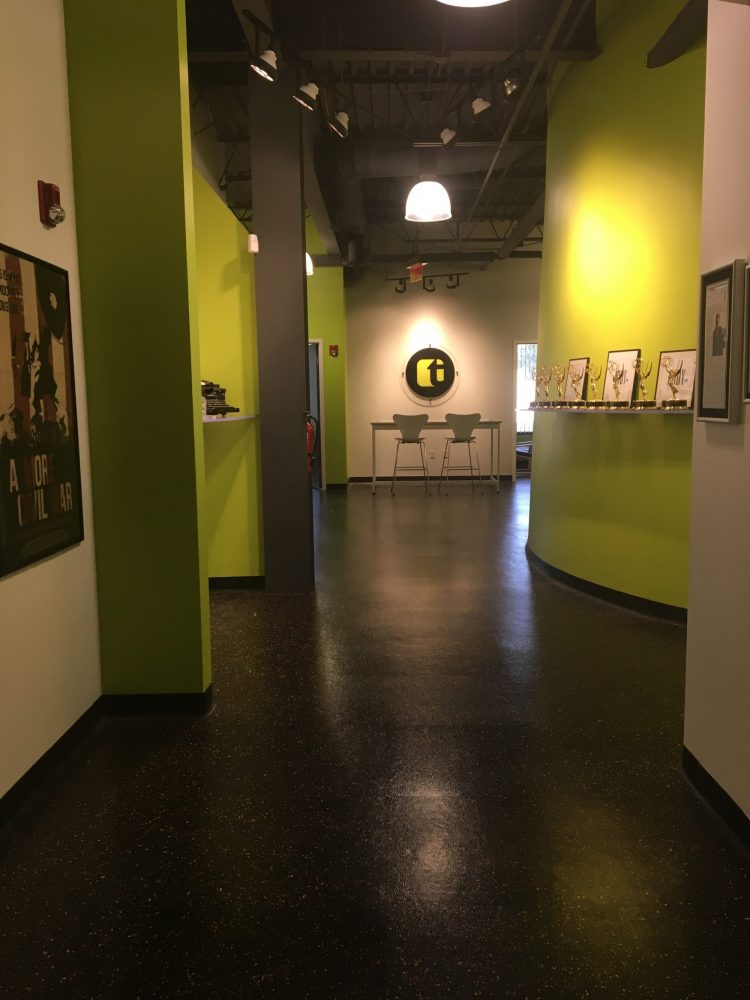 A lot of changes have been happening around our office lately. From renovations to the addition of new employees, our company has grown quite a bit since its beginning 14 years ago. Think Media Studios started with only two employees, and has slowly grown into a collective family of 20 creative minds who work hard, play hard and occasionally get their work done. (just kidding about that last part)
With the growth of our company, we were long overdue for a renovation and expansion of space. It was time for a change of sorts, so we decided to remodel and give all of our employees a space to call their own.
But before we get into the transformation pictures, we want to take you on a little stroll down Think Media memory lane. When Brian Glazen started in this office 14 years ago, he wanted to spruce it up by making it look creative. Brian decorated the walls with spray painted mannequins and kept the space very open. He even decided to remove ceiling tiles to make it look a bit "cooler".
2003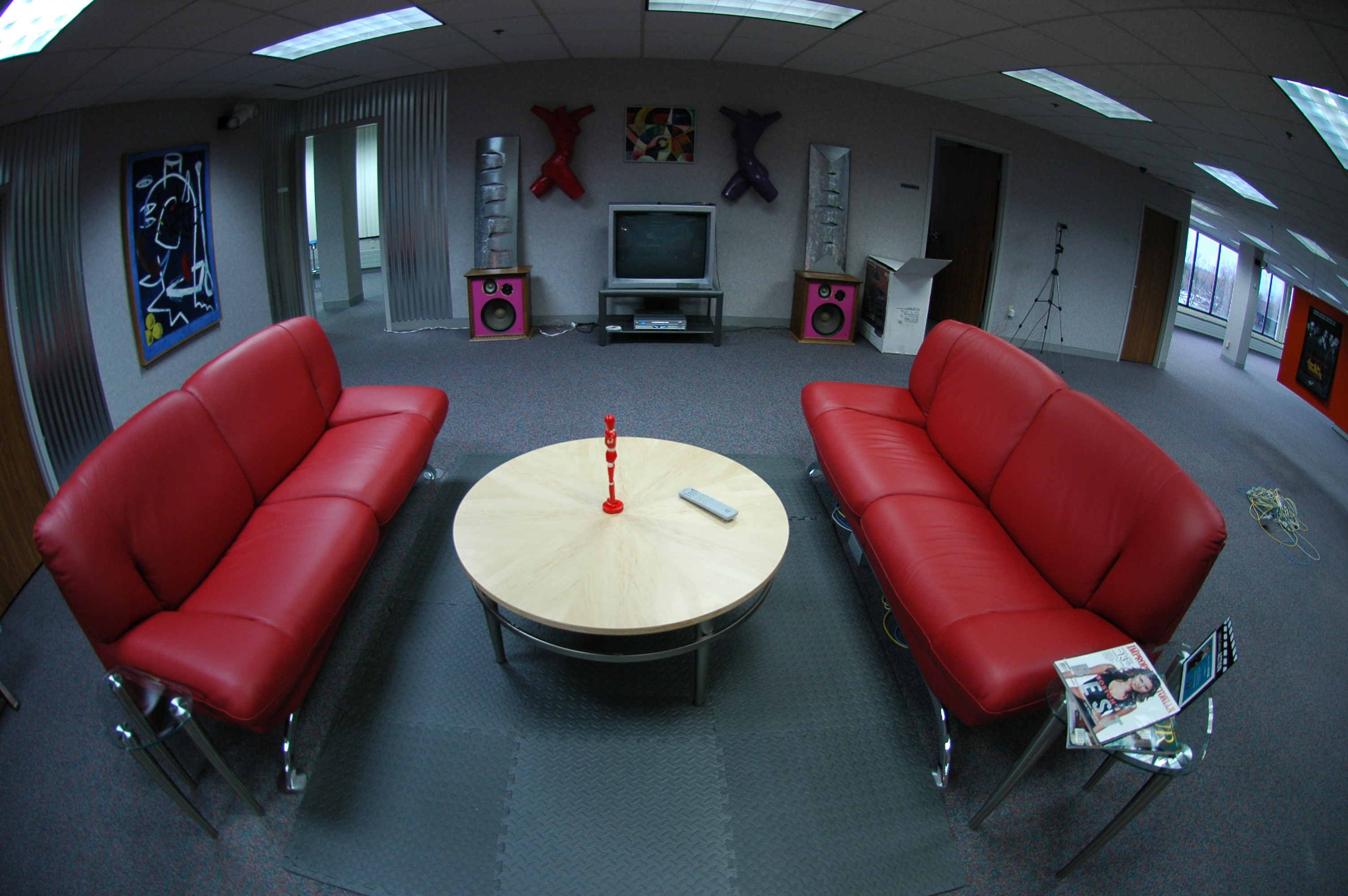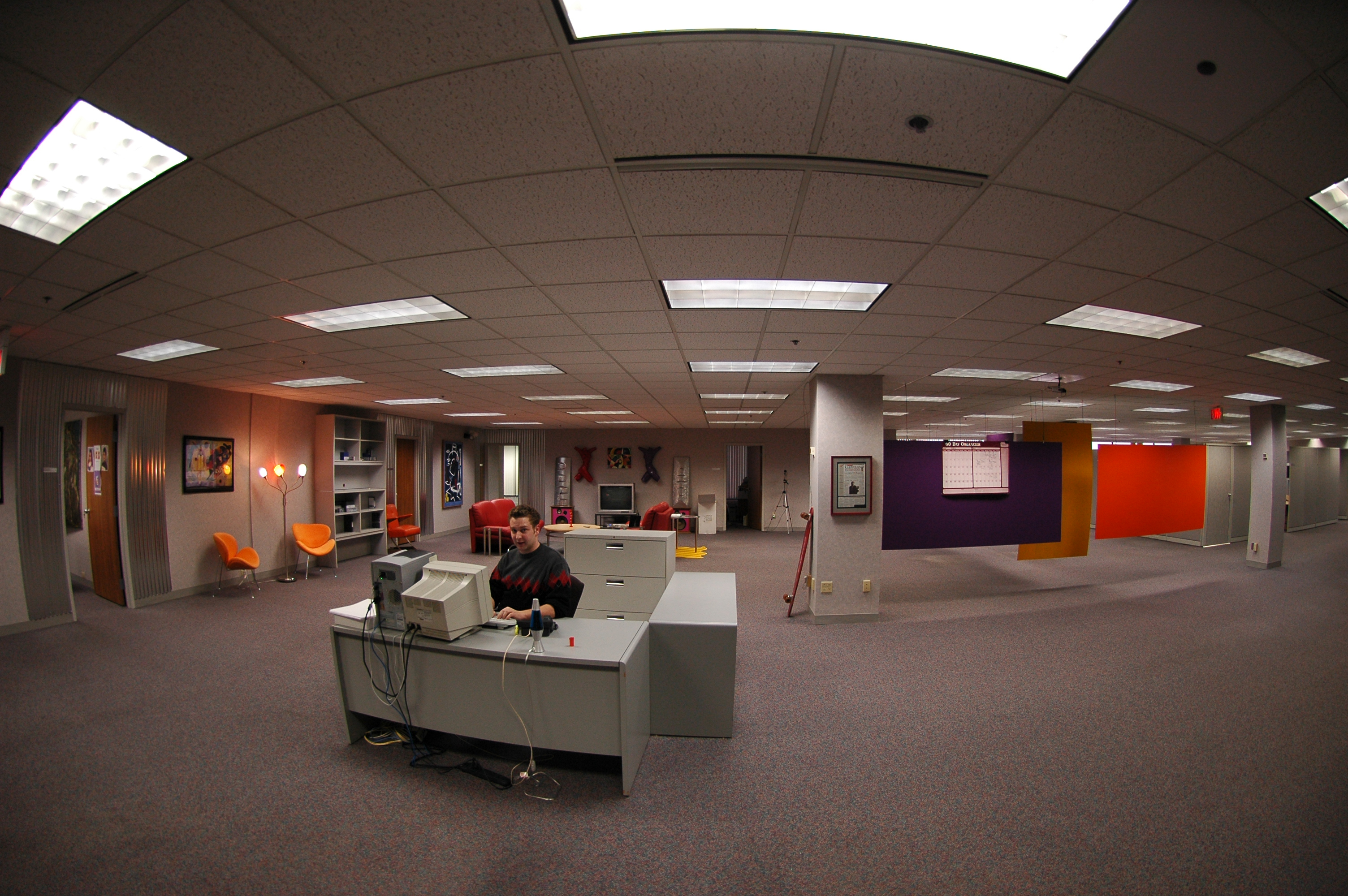 Now you may think that would be a strange plan for office design, but that was because he had poured all of his money into camera gear and his first edit bay that he turned to Craigslist for decor. While these design aspects may seem random, there was deliberate reasoning behind them to mimic the approach to creativity Brian intended for the work done here.
That type of design did not last long though, with the need for dedicated editing bays and a more or organized space. Two years after opening, we started with our first makeover by building up walls, painting with bright colors and creating beautiful work spaces with edit bays, fiber optics and a server room with the latest technologies. This new renovation was everything Brian had dreamt to have in an an office that perfectly fit the type of creativity that exists here. This design became the look of the office for the next 10 years.

2017 renovations
Fast forward now to 2017 and it was again time for a new look. Continued expansion and growth of our company as well as its opportunities warranted a new change. Over the 10-year period since our last remodel, things needed to be freshened up a bit. The addition of employees granted a need for extra offices and dedicated work spaces for each employee. We even created a new logo and wanted to mimic that with the space we work in by adding tones of grey and green to the walls as well as crisp and simple work spaces.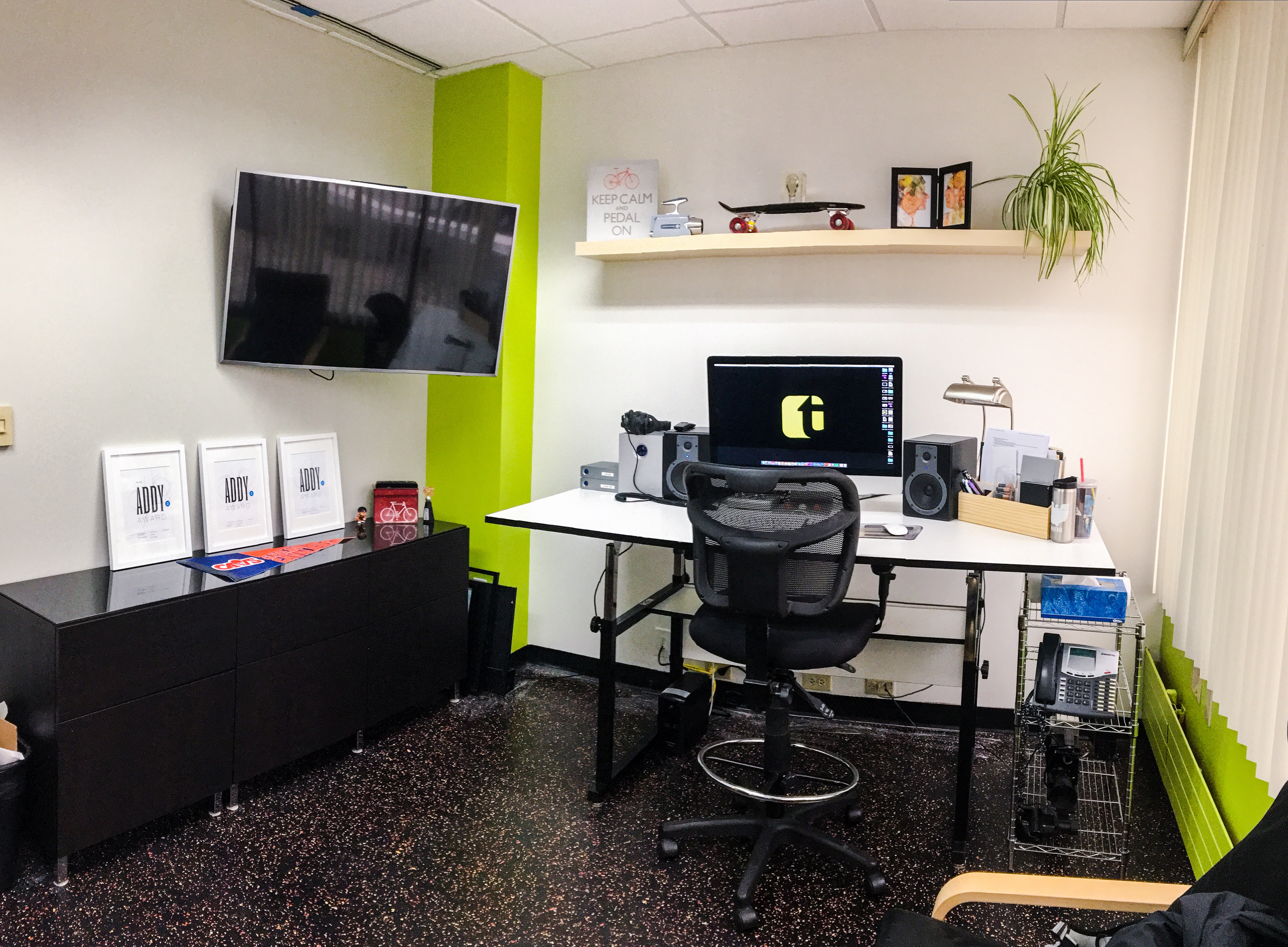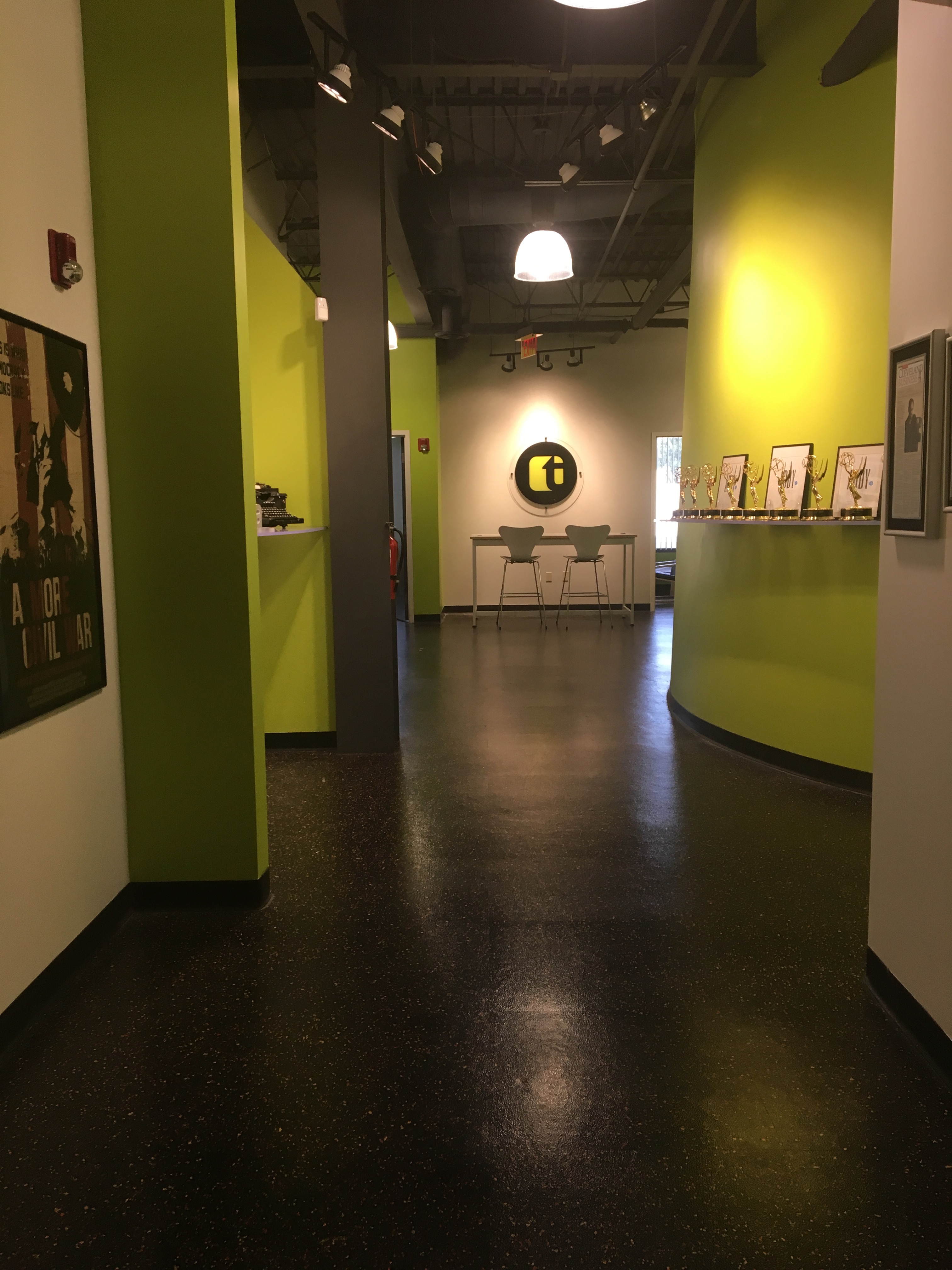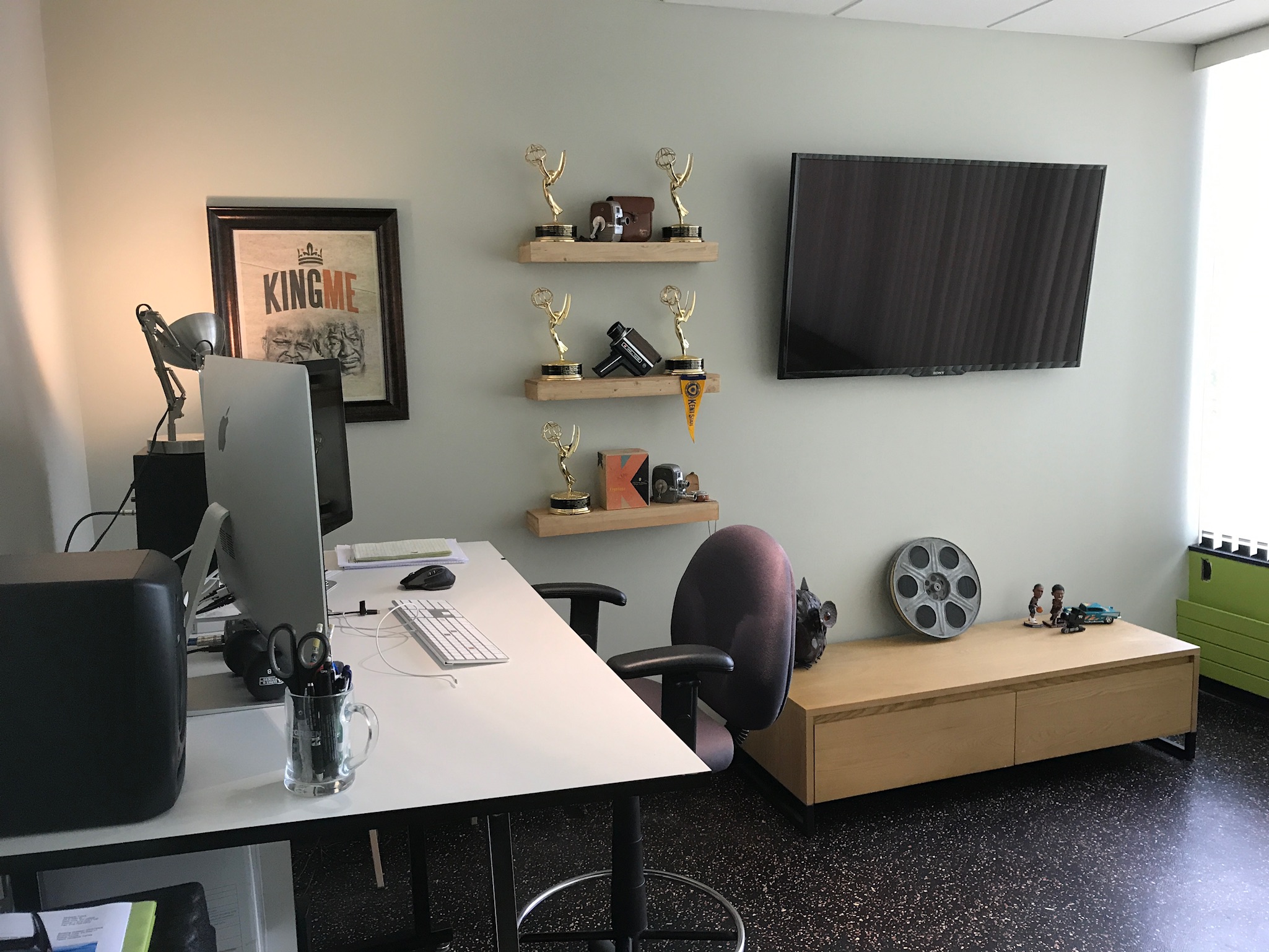 Each office got a new look, and we must say we are pretty happy with the results. We think it adds a fresher and more crisp look to the space we are able to create our best work in each day. This expansion of space and new look speaks to the opportunity we have had as a company to grow in the industry and city we work in over the past 14 years.