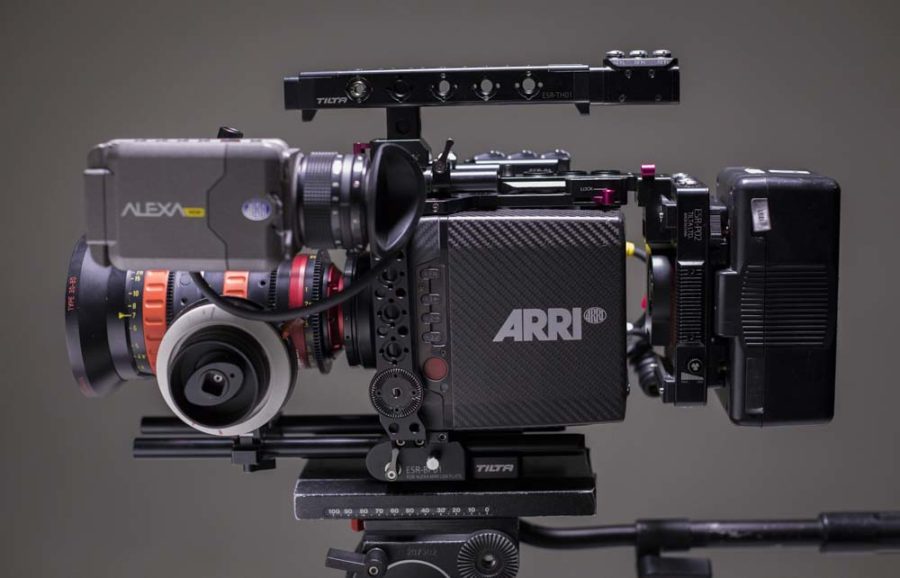 We recently added a new member to the Think Media team named ALEXA. No, she's not an employee, but a very important part of our daily operations no less. The ARRI ALEXA Mini camera is now a tool in our arsenal of equipment that is sure to boost our capabilities in the types of production we carry-out every day. The ARRI ALEXA is the best camera on the market right now, with qualities and features such as its color, sensor, range and skin-tone reproduction that give it a leg up to any other product.
What makes us so excited about this new camera? According to our cinematographer, Caleb Crossen, the ARRI ALEXA "has that film look". And the biggest difference in this camera to any other? The ARRI ALEXA uses better pixels that result in capturing a higher-dynamic range, truer colors and a more natural skin tone reproduction. Not to mention, the ARRI ALEXA received an Emmy Award for outstanding transformative technology in television for its digital-imaging capabilities and workflow in post-production. All of these qualities are the reason we purchased the ARRI ALEXA Mini, and now use it every day along with large numbers of other professional film makers.
The ARRI ALEXA has the capacity to create incredible dynamic range, which is the difference between the darkest dark and lightest light on camera. dynamic range is a very important aspect in image display, and creates a visual impact that can standout to the untrained eye. "To have that type of latitude on camera gives directors the ability to create exactly what we want," says Crossen.
The capability of the color within this camera comes in its sensor. This feature is important when it comes to skin tone reproduction. We shoot people's faces all the time, so when we can save time and add flexibility to the post-production process it helps us create a higher-quality image."The skin-tone quality helps people fall into the story being told in a much faster way, in turn helping clients sell the product", says Crossen.
This isn't the type of camera you rent from a store down the street. Being the only production company in Cleveland to own an ARRI ALEXA, in combination with the capability of our Schneider XENAR Lens package, allows us to level the playing field with Hollywood on a local level. ALEXA cameras are used to make major motion pictures, and when our clients are looking for that warm, cinematic look, we can give it to them. The ARRI ALEXA impacted the film industry as a whole, and adding this to our arsenal of camera options will have a large impact on what we create as well.