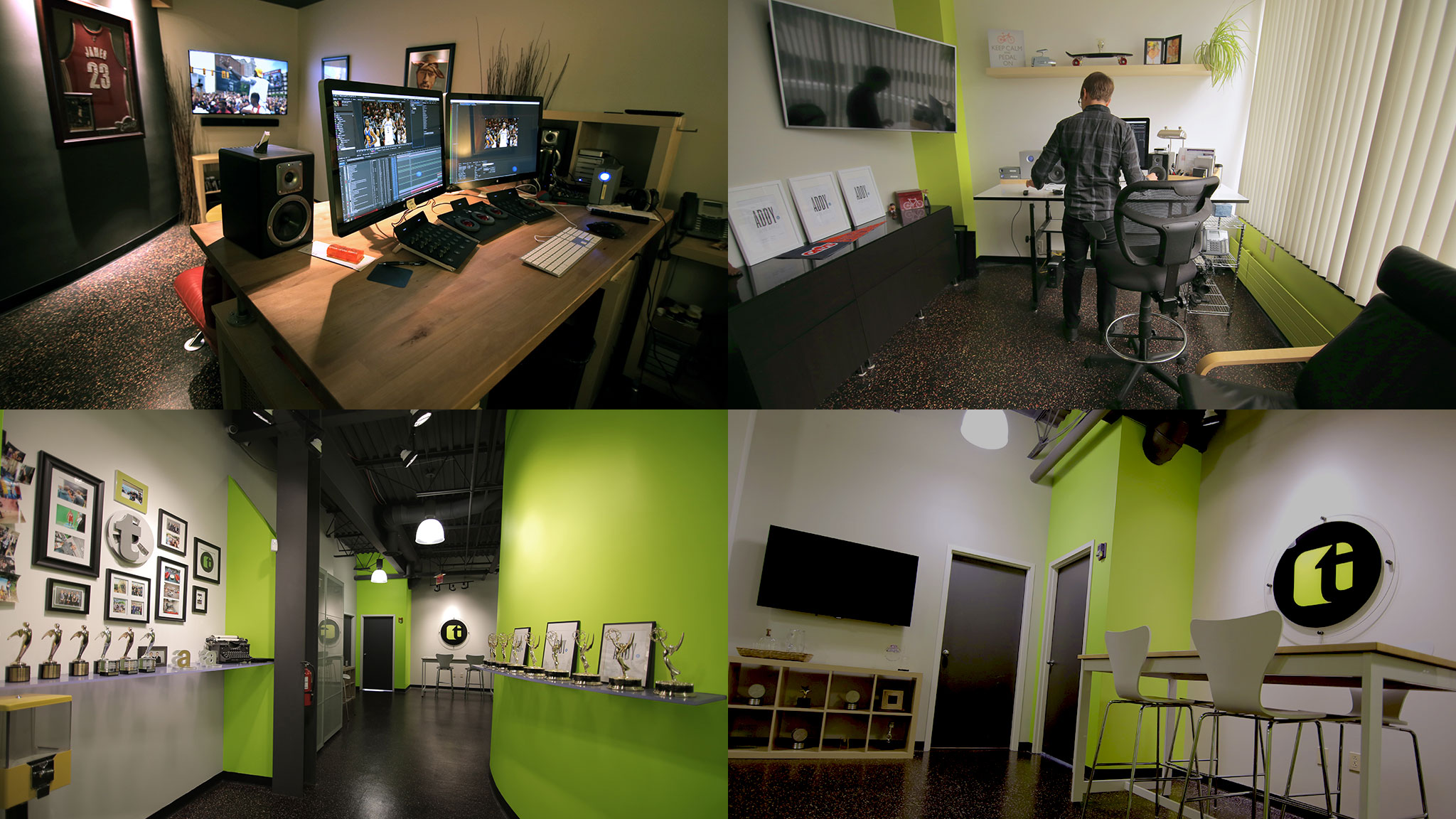 The Start of a New Tradition
This past summer, we implemented a new communication tool at Think Media Studios. Once a month, our entire team comes together to share ideas, tips for new work, news within the industry and exciting advancements in gear or technology. We call these meetings 'Think Tanks' (see what we did there?), because they have a different purpose than our usual staff meetings. 
Last year, we completed a renovation and expansion to our office that was long overdue. Since we had outgrown our current space, we were eager to expand and give our 13 year-old studio a much needed facelift. With the addition of more offices and edit bays, we lost some of our shared spaces and close proximity to each other. We realized how the loss of such close proximity could affect us, so a few employees came up with the idea for these meetings as a way to continue freely sharing our projects with one another, problem solving, strategizing together and drawing from each others ideas. After all, we thrive on creative ideas that inspire and challenge us, and are always searching for new techniques, the latest gear or the next awe-inciting effect. Thus, 'Think Tank' meetings were born. 
We came up with a set structure for 'Think Tanks' where we divide our hour-long sessions by giving each department 15 minutes of time to discuss whatever they want, and it is up to the staff inside those departments to determine what is going to be shared. In addition, as a way to 'break the ice', each think tank opens with a 15-minute show and tell period where we show off the work we have done as a company over the last month.  
The results of these meetings so far have been constructive for our entire team from directors, to editors, to front-office staff. Not only have we set aside time to share news and learn from each other, but we have seen benefits even in company communication tactics and organization.
For us, this has been a way to continuously improve upon the talent that exists within these walls. We value creativity and at times, it's easy to get caught up in the routine of work or our busy schedules that we don't stop to share ideas or support and encourage one another. We also don't always have the chance to have every employee sitting in one room together, so we know the value of the time we are able to share at 'Think Tanks' each month.