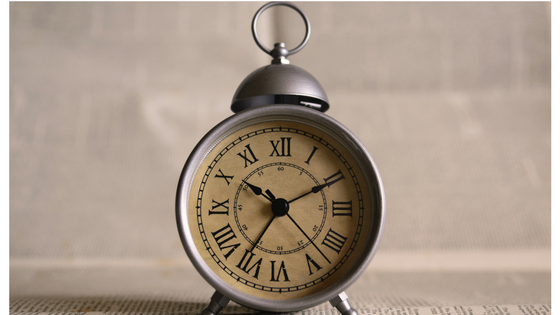 The Timing Behind Video Marketing
We all have heard the phrase, 'timing is everything', and of course, that phrase is often on the mind of marketers and clients we work with every day. While it's important to marketers to create digital content that keeps the attention of their audiences, it's equally as important for us to make sure we tell our clients' stories in the perfect timing.
So, how do we decide on the ideal timing for specific videos or visual stories? The answer varies based on the client or project, but it's our job to figure out how to tell a story that resonates while keeping the viewer's attention. The combination of planning beforehand, a thoughtful mind while directing and a careful eye while editing puts us in the position to do our best work.
The average attention span of a human being lasts for eight seconds (are you still with us?), thus it's important that we put ourselves in your shoes to think, 'what does it feel like to watch this story being told?'  While we never want to reveal something too soon, we understand the viewer's attention is limited. We often wonder, 'just how long will they hang on?'
Think Media director, Julia Thorndike says rather than committing to a video of certain length or 'run time', she'd rather tell a story simply in however long it takes. "Thinking about the end result as well as emotional and comedic timing are important considerations… We want to have the viewer hang on to the story as it unfolds."
If you have a simple call to action for your viewers, it could call for a shorter, 30-second story that grabs attention and leaves an impression. On the other hand, if you have a brand story or company history you wish to share, we may suggest a short documentary-style video that fully illustrates the important the elements of your brand.
A common theme we always make sure to work into each and every one of our stories is authenticity. Authenticity within a story creates a connection. Connecting with a subject or character is one of those factors that can determine whether a viewer decides to hang on to the story or loses attention within those first eight seconds.
Timing is important to us and the way we do our work. We also realize how important timing is to the stories our clients wish to tell. It may seem to be tricky to figure out, but thinking about the viewer's perspective and authenticity is what helps us create visual stories that are well-received in an ideal amount of time.