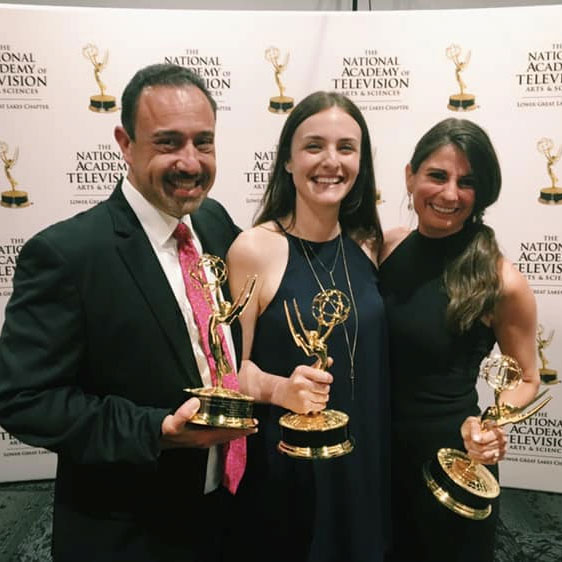 Think Media Wins Emmy Award
And the Emmy goes to…
This past Saturday night, Think Media Studios walked away as winners at the 50th annual Emmy Awards for the Lower Great Lakes chapter in downtown Cleveland. In partnership with our friends at the Cleveland Cavaliers organization and QTV, we won for our 2018-19 game opener video "As One".
"As One" featured a creative concept using chromatic aberration with duotones of red and blue as the Cavalier players were on screen. Creative direction for this piece was done by TMS director, Julia Thorndike. This was Julia's first Emmy win! Other TMS employees on this project were executive producer Brian Glazen, producer Taylor Caruso, director of photography Kasey Drzazga and editor Ryan Hardy. We also want to give a big congratulations to the entire video team at Rocket Mortgage FieldHouse with Tracy Marek, AJ Johnson and Matt Eck.
We are always thankful for the work we are able to create and see win. And we are happy to have the chance to carry out productions with our friends at the Cleveland Cavaliers year after year. Thank you to everyone who watches and supports us. We sure love what we do!!