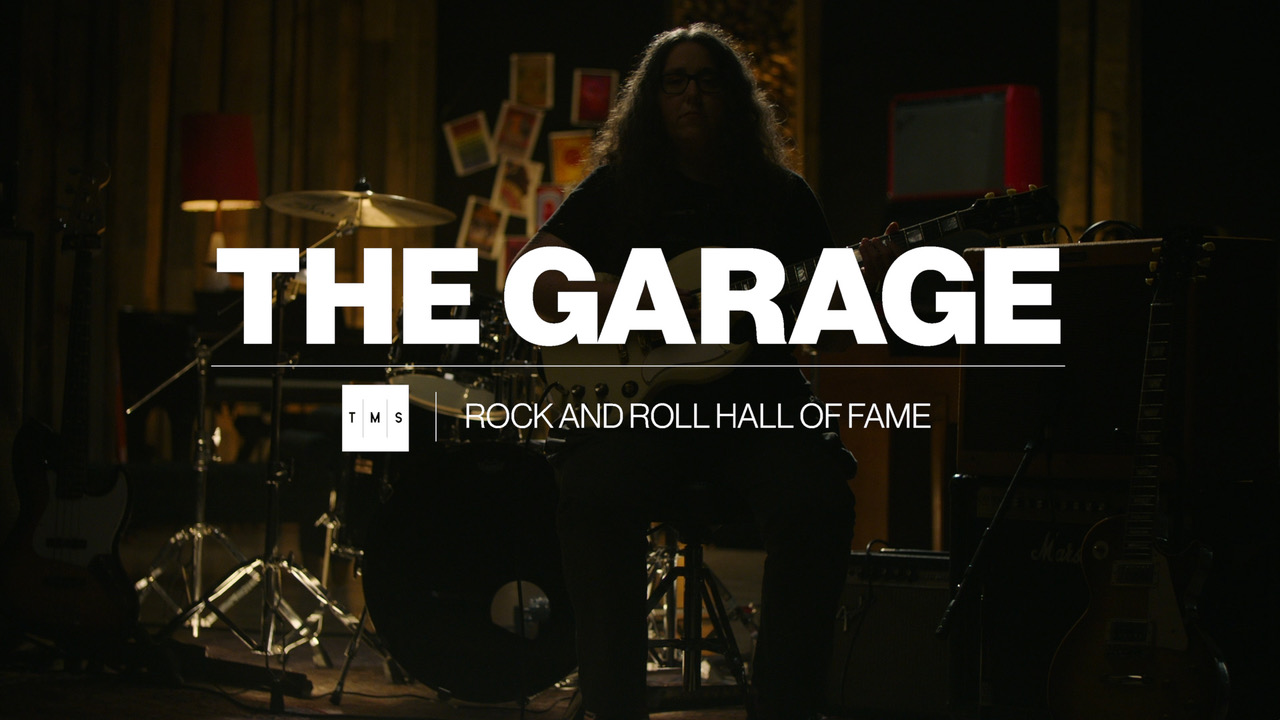 Creating 'The Garage' at the Rock and Roll Hall of Fame
Creating 'The Garage'
Have you ever wanted to learn to play an instrument, but never had the chance? Or maybe you're itching to pick up the bass guitar or drumsticks you used to be so familiar with back in high school or college. Visitors of the Rock and Roll Hall of Fame in downtown Cleveland now have the opportunity to fulfill those desires.
There's a certain appreciation that comes with playing an instrument and learning a piece of music. If anyone understands that appreciation it would be the team of people at the Rock Hall. That's why they set out to create an interactive experience in their newest exhibit titled, 'The Garage' where museum goers can pick up one of four different instruments to be guided along in learning a variety of songs through tutorial videos.
Think Media Studios had the pleasure of helping concept, create, shoot and edit 16 different tutorial videos to complete the immersive experience. The process took about two months from filming to editing to then launching to the public. It started with scripting and storyboards, then a five-day shoot at Bad Racket sound studio capturing Rock Hall employees playing classic rock songs on drums, bass, guitar and keyboard.
The production of this project offered a unique opportunity for us. The planning, shooting and editing wasn't out of the ordinary for us, but the way in which we wanted the audience to experience these videos was. With 'The Garage' being interactive, we put a lot of thought and time into how museum goers would take in the videos and lessons on screen. This wasn't something we were used to where people usually see our videos on a computer or TV either at home or at work. We wanted to help them understand and and enjoy the videos as they played along in the garage-like atmosphere.
The editorial of this project was fun for us too with a large amount motion graphics work created with stop motion in our own studio. Drum sticks, guitar picks, sheet music and quarter-inch cables were all part of the animated intro for each of the 16 videos. All of these props make their way on and off the screen in the first 15-seconds of each video.
TMS employees that worked on this project had the chance to head to the Rock Hall to see the exhibit on opening day and jam out on the instruments themselves. "It was a great to see the exhibit come to life", says director Ryan Girard. "After a lot of hard work from our team, we were able to experience the videos from the perspective of those we had in mind when concepting."
We are happy to have kicked off our summer with this project and create something for our fellow Clevelanders and tourists of the Rock Hall to enjoy. You can read more about the exhibit from a Cleveland.com feature article here. You can also watch below for one of the full tutorial videos featuring 'Smoke on the Water' guitar portion.