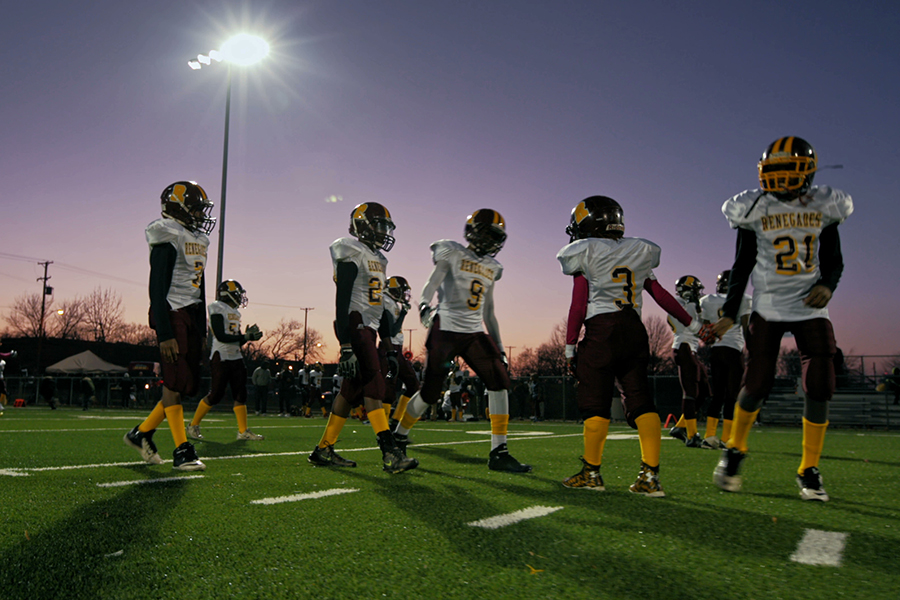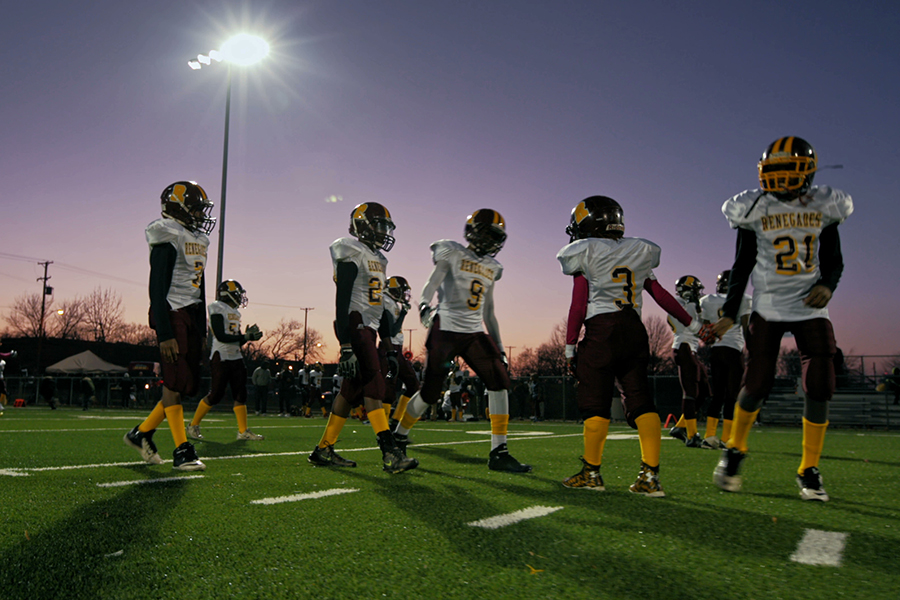 The Renegades are a youth football club started in 1986 by a man named Phil Cullem. Cullem's goal was simple; to keep kids off the streets and to make a safe zone for them to achieve their goals both on and off the field. Now, 29 years later, Cullem's mission is still alive and thriving. Former players have come back as coaches, remembering fondly the role the Renegades played in their youth and the community still rallies behind their Renegades.
The team plays at Dwayne Browder Field which is nestled between the Outhwaite and Carver Park public housing communities of Cleveland. Until last year, The Renegades could never play a home game at night. First Energy, the Cleveland Browns and the City of Cleveland decided it was time to change that. On December 5, 2015, after a 6-month renovation, including the installation of field lights, the Renegades had their first game "under the lights". When First Energy brought this project to their agency, Marcus Thomas, they challenged them to find the right way to share this story. That's where we come in. Thanks to our friends at Marcus Thomas, we got to make this…
(Click on image to view link)
"One of my favorite things about projects like this is getting to know the people involved. We spent a great deal of time immersing ourselves into their lives in order to understand this community and this team. Once they realized how much we wanted to be a part of it, they welcomed us with open arms and the walls came down." That's Director, Geoff Yaw. Yaw and his crew spent countless hours, days, and nights at Browder Field talking to the families, coaches, community members and some of the 150+ players. "It didn't take long to realize how much the legacy of the Renegades means to this community".
There was a technical aspect of this production as well. We mounted our solar powered time-lapse rig to a utility pole for 6 months to capture the transformation of the field and the installation of the lights. And on game night, it was all hands on deck. "We crewed that night like an NFL game" Yaw says. "We had players wired with mics, we had aerials in the sky, we had every tool in our arsenal to capture every single moment of that first game under the lights."
When production wrapped, our Danielle Miller poured over hours and hours of footage as the editor on this project. But, she'd tell you that's one of her favorite parts of the process. "My favorite part of what I do is observing the raw moments of person's life that he/she may consider mundane or unimportant and using that moment in a way that conveys a more significant message. This is why I wanted to work in this field. To tell stories like this… stories that have an impact on the audience and on me".
Around here we often say that when it comes to the variety of work we get, "some are meant to pay the bills and some are meant to feed the soul". While it's important to pay the bills (if you like that sort of success), it's stories like this that feed our souls.