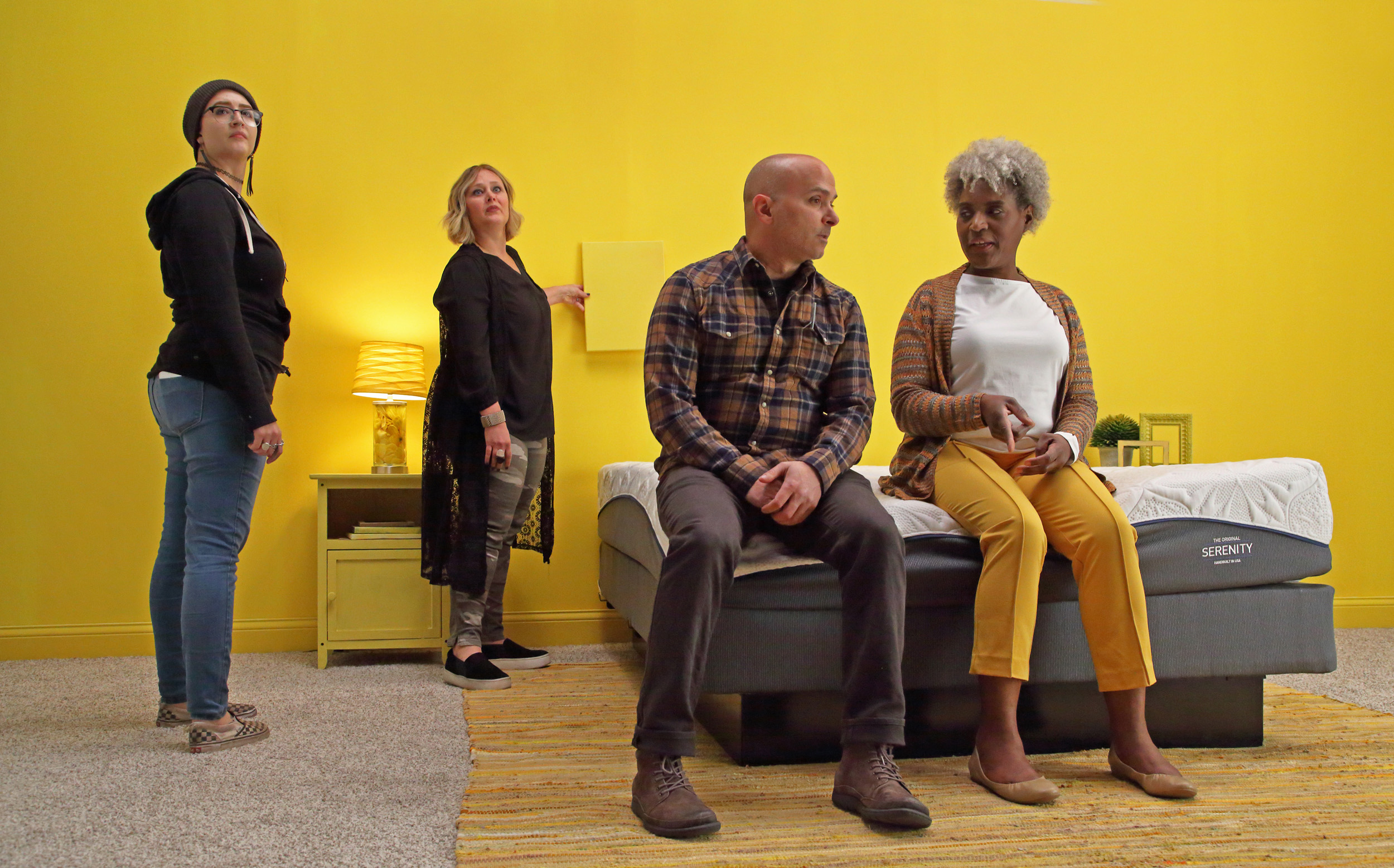 Creating 12 Sets in One Day – Think Media Studios with OMF
(featured blog photo credit to Dan Morgan)
Twelve sets, one location, one day. Our friends at Twist Creative Inc. challenged us with a concept that involved bold bedroom colors as a motif for two broadcast spots for The Original Mattress Factory. But how do you create, dress and shoot 12 sets in a day? I have a tendency to make things harder on myself, and I don't particularly love using green screen.
The solution: construct two –  8' X 20' walls on casters inside a studio to create our 12 unique bedroom sets. Some walls would need to be painted on site throughout the production day.
It turns out, that with a top-notch production design team, great creative and patient talent and crew anything is possible. The day was long, but we made it through thanks to a Taylor Swift-inspired soundtrack provided by Twist's Charlene Coughlin and visits from Studio 526's resident dog, Gibby (he also snuck into one of the spots).
The result: two plucky and fun spots (watch HERE) for OMF that are making audiences want to experience the "end of day ahh".
*Watch a time lapse of the construction of each of the 12 different colored sets below.